About us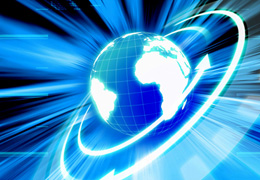 ATPL is a leader in providing business I.T. solutions and services. Committed to delivering value through customer care, ATPL collaborates with its customers to help them realize their business objectives and create tangible value. Leveraging its deep industry experience, broad technical expertise, global resources and proven track record, ATPL can mobilize the right people, skills, alliances and technologies to deliver measurable benefits. By integrating people, processes, technologies and domain knowledge, ATPL strivez to achieve customer needs and ensure 100% customer satisfaction.
ATPL provides end-to-end business solutions in Business Intelligence, .NET, Microsoft® Technologies, Embedded Systems, Application Development and Management, eLearning Solutions, Enterprise Resource Planning (ERP), Customer Relationship Management (CRM), Human Capital Management and Supply Chain Management (SCM) and Mobile Technologies. ATPL has been providing Business Intelligence, ERP implementation, upgrade and maintenance services for well over 7 years. Leveraging its differentiators of quality project management, thorough understanding of business practices, technical proficiency and Global Delivery Model, ATPL delivers Sustainable Cost Reduction Model. ATPL is focused on providing leading edge business solutions and technology professional services to fortune 1000 clients in Financial, Banking, Insurance, Healthcare, Manufacturing, and Higher Education sectors. ATPL has capability and infrastructure combining with its products, services and in-depth business knowledge to provide solutions to challenging problems. ATPL leverages its services and products along with methodology and development center and its experience in delivering complex and mission critical applications to offer end-to-end solutions. ATPL has wide range of practices that cover broad spectrum of technology.
ATPL has the most comprehensive portfolio of integrated, modular, scalable and ready to deploy products designed to build a solid foundation for reliable reporting, analysis, visual representation of business models or information that will reduce manual efforts and enhance decision making capabilities with consistent and coherent reporting data with analytical capabilities beyond one's imagination. Our products cater banking, finance and higher education industry.